We're an impact-driven business delivering sustainable, positive social outcomes in the neurodivergent community.
Our mission is to improve mental health and connection for autistic young people by facilitating friendships and employment.
We are currently raising equity investment to continue to build our platform. Please get in touch if you'd like to help improve life outcomes for the neurodivergent community.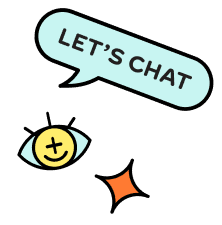 Globally, our neurodiverse population is underrepresented in employment, which is a significant economic problem. It's estimated that the unemployment rate of those with autism is 31.6%. 

The annual cost of autism spectrum disorder (ASD) in Australia is estimated to be between $4.5 billion and $7.2 billion.

Unemployment is one of the key contributing factors to mental distress, which costs the Australian Government $11 billion annually.
It's estimated that 90% of the world's population use social media
Over a billion people are neurodiverse worldwide 
With over 90% of the world's population using social media and over a billion neurodiverse people globally, Kaboose is committed to providing a safe social network for young neurodivergent people to build supportive tribes and find employment.
We're empowering neurodivergent youth to:
Find friends and develop meaningful connections online in a safe environment
Discover and connect with social groups and support networks in their area
Match with, explore and apply for job opportunities with neurodiverse-friendly employers
Our go-to market strategies include –
With your support, we can drastically change the lives of  young neurodivergent people in our global community